If your deposit doesn't reflect on your trading account within the general processing times, complete the 'Contact Us' form by selecting Payments > Deposit in the drop-down list to be connected to the right agent.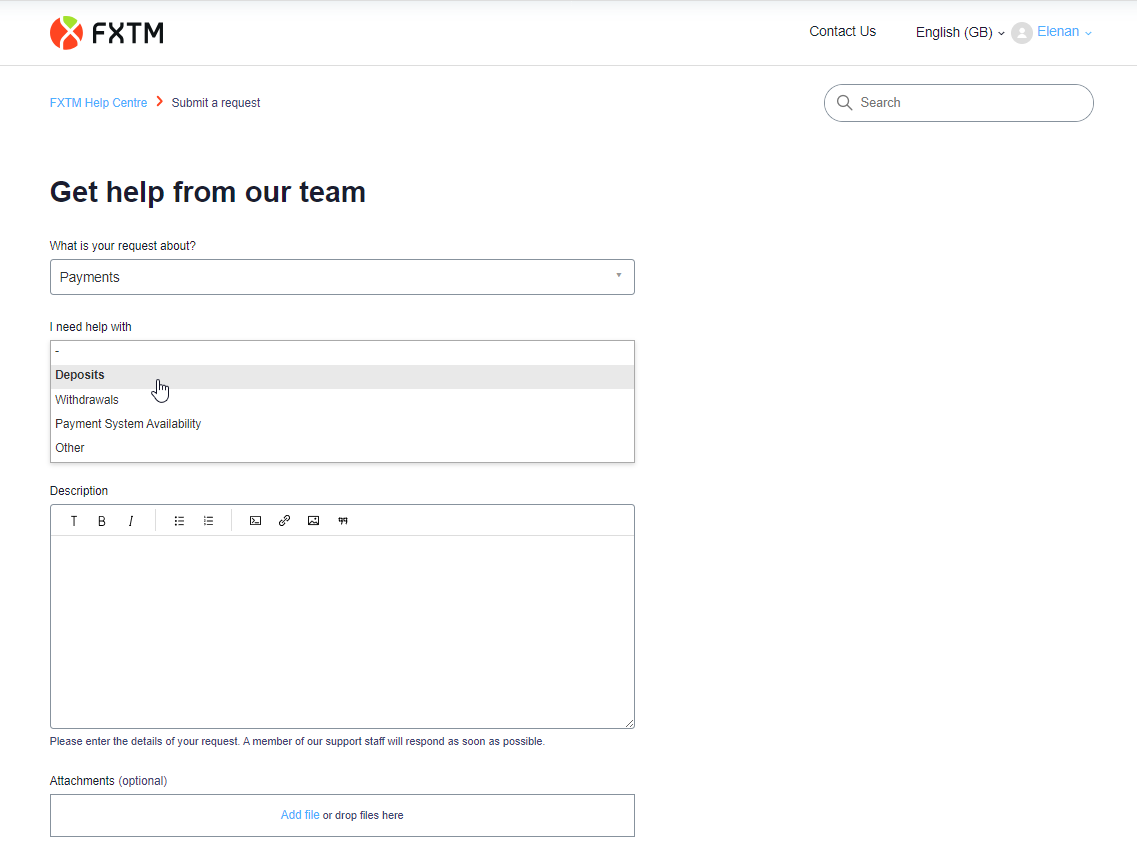 We'll ask you to provide us with payment confirmation (it can be a bank statement or online banking screenshot) that shows your name, bank account number (all digits visible), and deposit transaction details such as amount, date, and time.
Our professional Customer Support agents will guide you further.
Please be aware that delays in processing can occur outside of our control, and we'll do our best to make sure your funds are available to you as soon as possible.