Using an internal transfer you can move funds between your trading accounts and internal wallets. In this article, we will cover the following topics: 
How to make an internal transfer
To make an internal transfer, please follow the steps below:
Log in

to your MyFXTM Dashboard.

In the menu bar on the left-hand side of your screen click 'My Money' > 'Internal Transfers'.
Select the account from which you would like to transfer funds and the destination account.

Next, the transfer amount field will become active. Input the amount you intend to transfer. The 'To be transferred' field will display the precise amount if any conversion is applicable. Click 'Confirm' to proceed.

You'll be asked to confirm transfer details, select 'Submit'.
A success message reviewing all transfer details will be displayed.
An email containing these details will also be sent to you.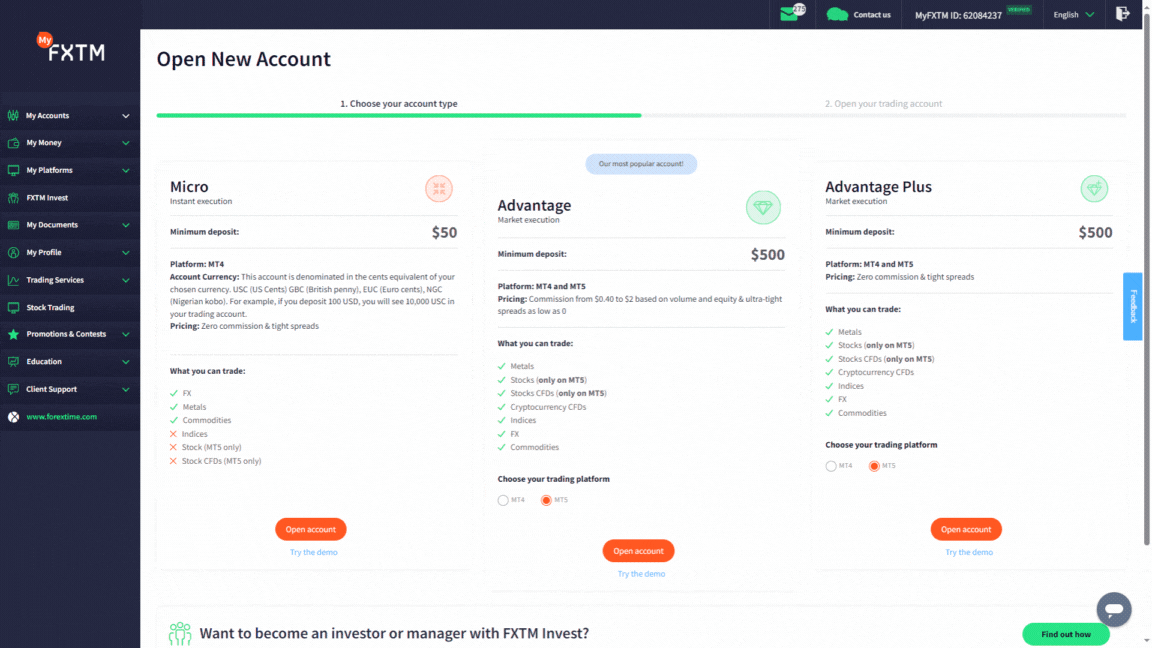 Note: The number of internal transfers has been limited to 15 internal transfers per day.
Notes:
When transferring funds between accounts with different deposit currencies, a conversion will take place according to the conversion rate published within your MyFXTM dashboard.
Transferring funds between an NGN account and an account denominated in any other currency is not permitted.
You will not be able to transfer funds between investment accounts.
I'm receiving an error message. What should I do?
Error message: You have reached the maximum limit for internal transfers per day.
Solution: The number of internal transfers has been limited to 15 internal transfers per day. If you see that message, you need to wait for the next day to submit a new internal transfer request.
Error message: Transfers from source accounts in currencies other than NGN are not allowed for destination accounts in NGN currency.
Solution: Currency conversion is not possible for funds in NGN within your account. However, you have the flexibility to transfer Naira between NGN-denominated trading accounts and wallets.