Our refer a friend programme allows you to earn $50 for you and every friend that you bring to FXTM. Earn all the way up to $10,000!
To join the programme:
Accept the

Terms & Conditions

within MyFXTM Dashboard.

Get your referral link by clicking the 'Share' button and send the link to your friends for account registration.
Reward payment conditions
Your friend should make a minimum deposit to activate a trading account.
Your friend should trade 10 standard lots. Please note that only closed positions, which have been open for a minimum of 5 minutes shall be considered.
Once your friend has fulfilled the trade requirement, you and your friend will receive $50 each to your MyFXTM wallet, on the following Monday.
We'll send you an email notification about the reward once your friend has fulfilled the requirement.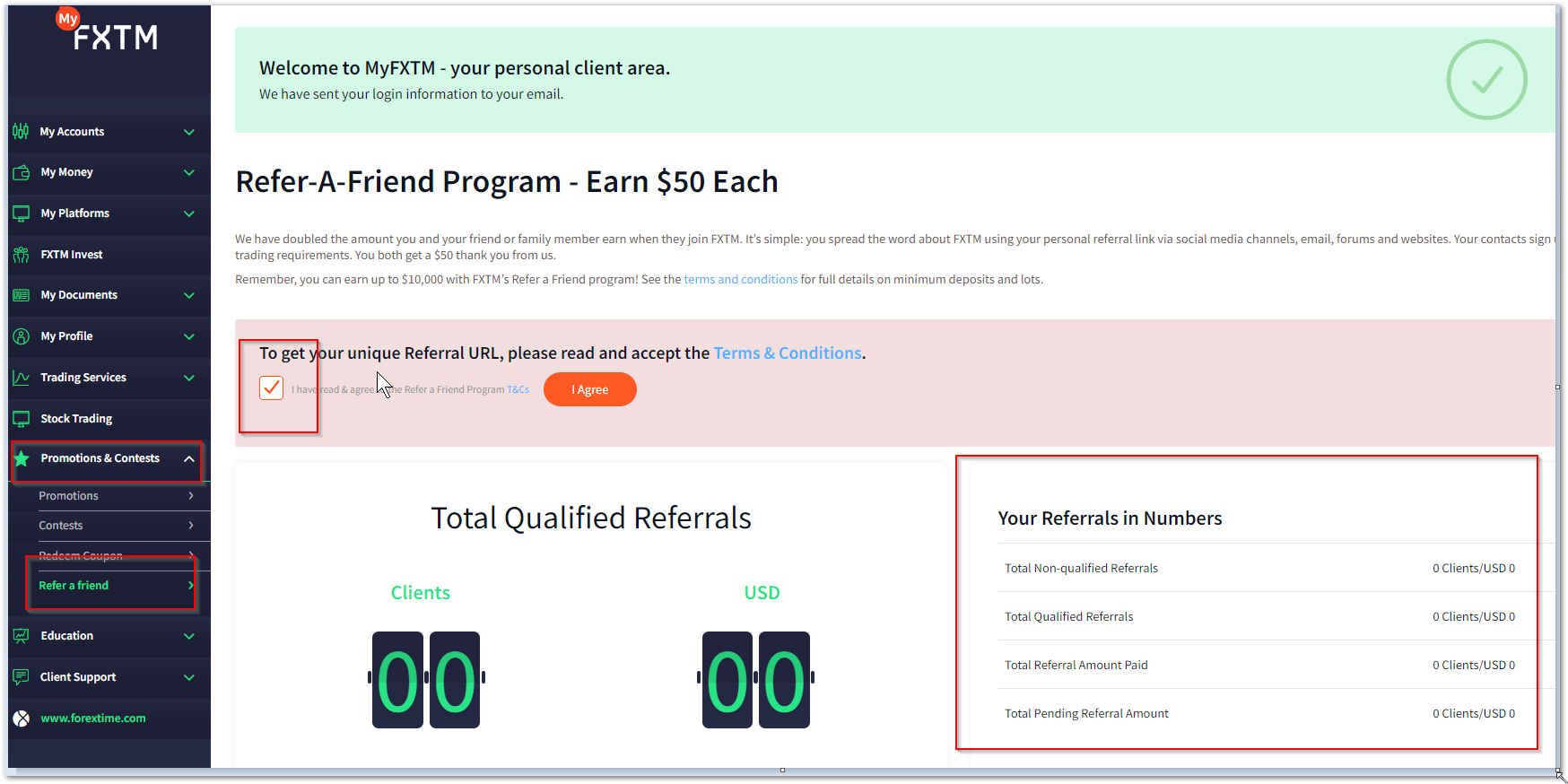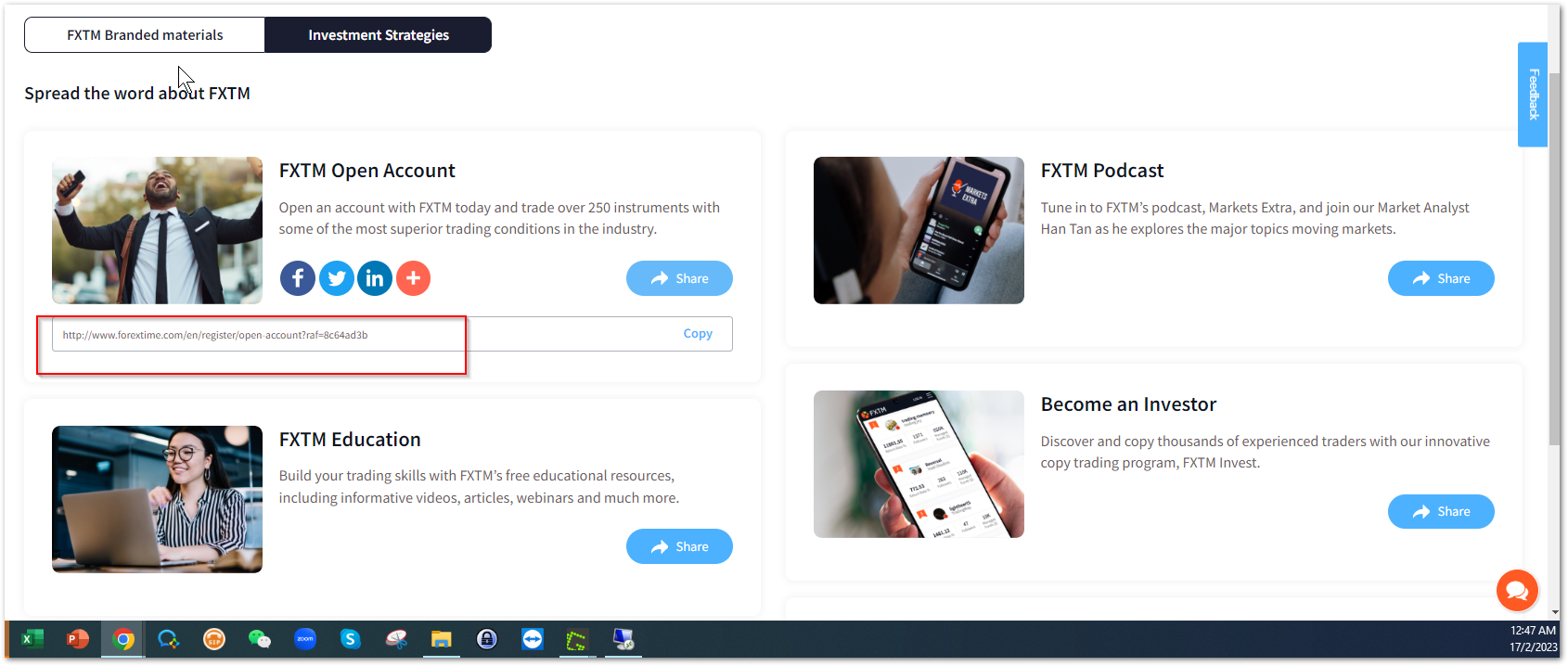 Note:
Your friend shall be considered as a referral only if they have successfully registered with FXTM within a period of seven calendar days following their last click on your referral link.

To be eligible to receive a refer a friend reward, you and your friend should complete the account verification step and have an 'Approved' account status.
What is a qualified and non-qualified referral?
A qualified referral means the referral has met the requirements to receive the refer a friend reward.
A non-qualified referral means the referral has registered an account using the referral link but has yet to fulfil the trade requirements.
You'll be able to see the number of qualified and non-qualified referrals on the right side of your page.