On Advantage MT5 and Advantage Plus MT5 accounts, you'll be able to trade cash stocks CFD stocks, and US Stocks.
Apart from the minimum deposit of $500, you'll need to also fulfill the stock trading conditions shown below:
You've completed the account verification process and have an 'Approved' account status.

You've opened either an Advantage MT5 or Advantage Plus MT5 account.

You've completed the W8-BEN form and Stocks Questionnaire.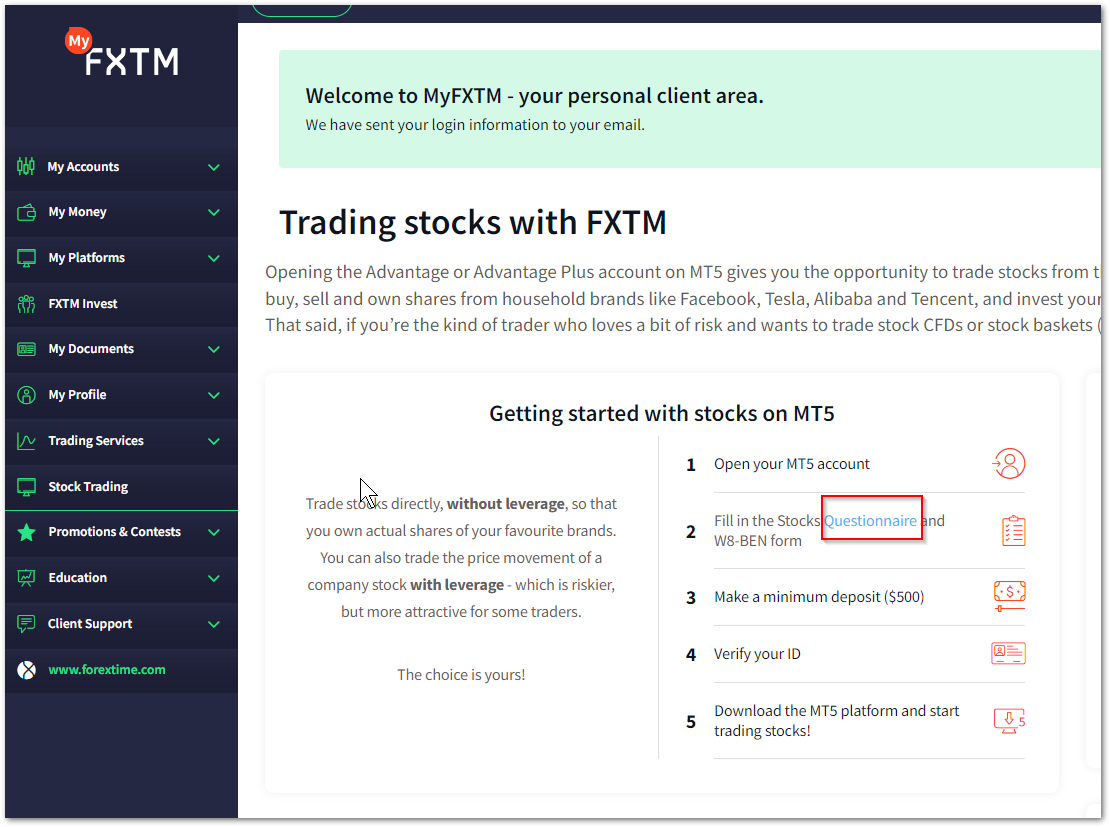 How do I know if I can trade stocks on my account? 
First, log in to either an Advantage or Advantage Plus trading account. You should only use an MT5 terminal to log in to your MT5 account.
The stock symbols will appear as either active or inactive (greyed out). 
Active stocks
You've fulfilled all requirements to trade stocks and the stock symbols aren't greyed out.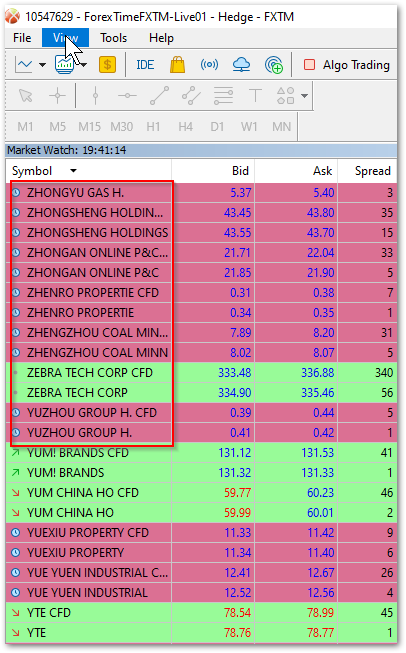 Inactive stocks
You've not fulfilled the requirements to trade stocks, and the stock symbols are greyed out. You're still able to trade other instruments on FXTM.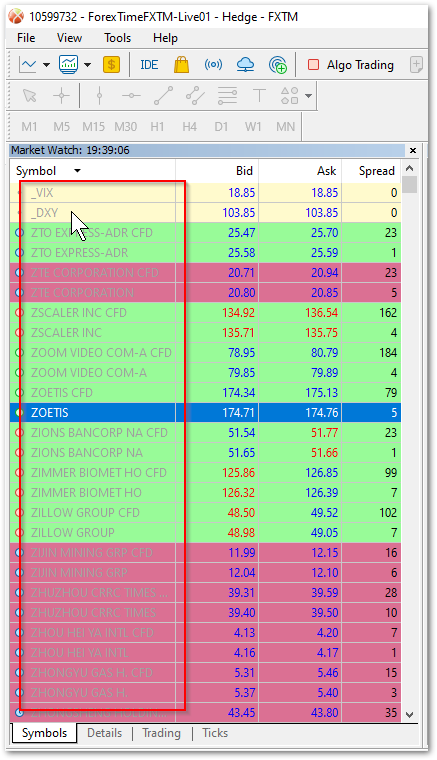 Related Articles: