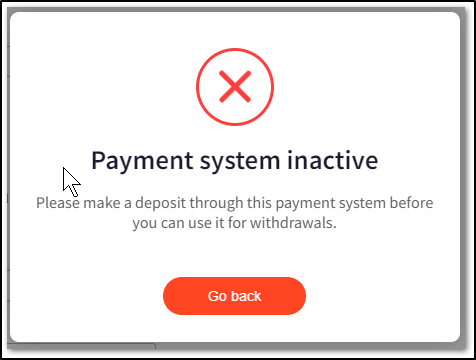 An error message saying 'Payment System Inactive' will appear if:
You haven't made deposits using this method before.
You have used this method to deposit funds but you haven't verified it.
Please read here for more information on how to verify your payment method.
Note:
Your payment method can be verified only after your
account verification
is completed. So, even if you have uploaded a payment verification document, we'll only be able to process it after your FXTM account is fully verified. 
Related Article:
What documents are required to verify my account?