You can set specific leverage for each of your trading accounts, provided you have no open positions on the account in question.
To change your leverage, follow the steps below:
Log in to MyFXTM.
On the left-hand menu, click on 'My Accounts' and then select 'Accounts Overview'.
Scroll to find the trading account you want to change the leverage for, click on the drop-down arrow next to 'Deposit', and select 'Change leverage'.
In the window, choose your new account leverage and enter your trading account password to verify the changes. Click on the 'Ok' button to complete the process.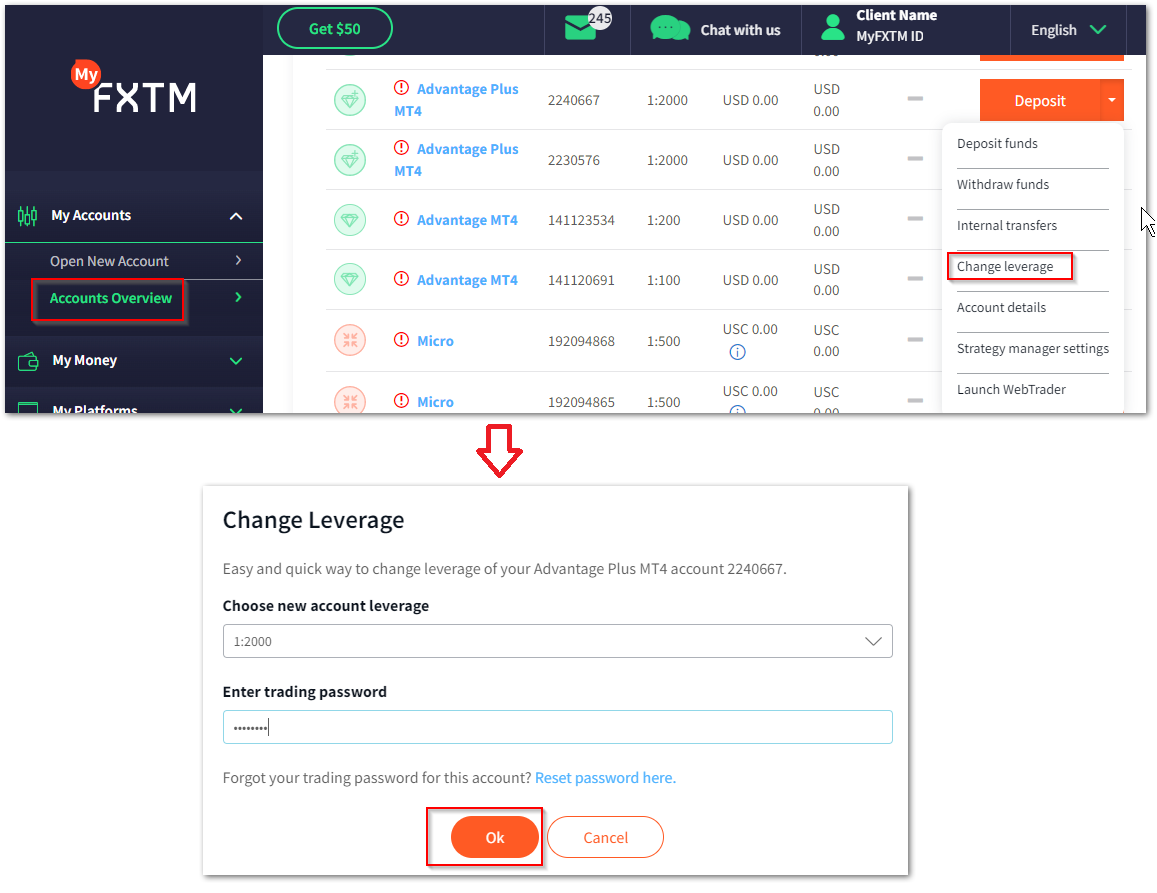 Articles you may find useful:
Which account type has fixed leverage?