You can change your phone number from your MyFXTM dashboard. Please follow the steps below:
Log in to MyFXTM and click on 'My Profile' and 'User Profile'.
Under the 'Actions' column next to 'Mobile phone', click on Change. Follow the prompts to confirm the mobile phone number change by entering the PIN first sent to your email address, and then to your new mobile phone number.
Note:
When entering your mobile phone number, it needs to start with '+' followed by the country code and remove the '0' after the country code.
For example +2348101234567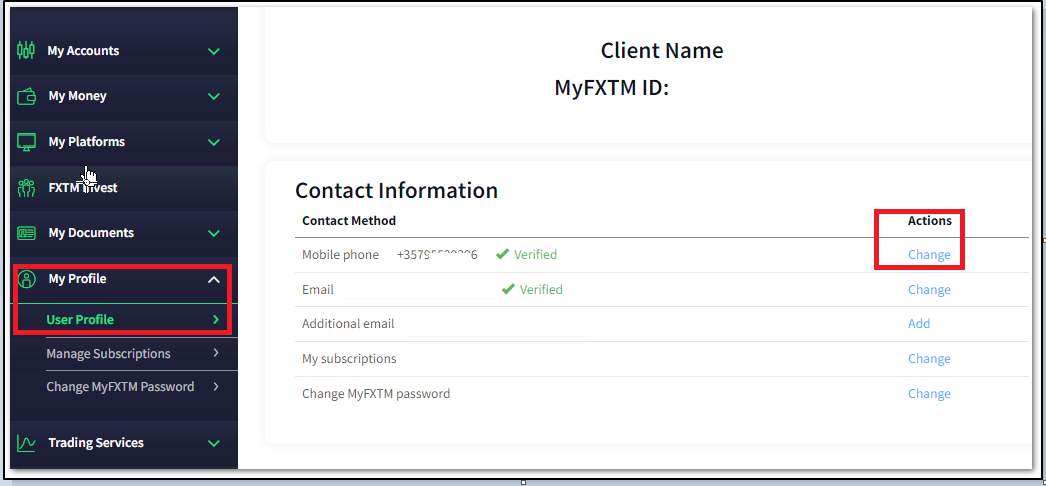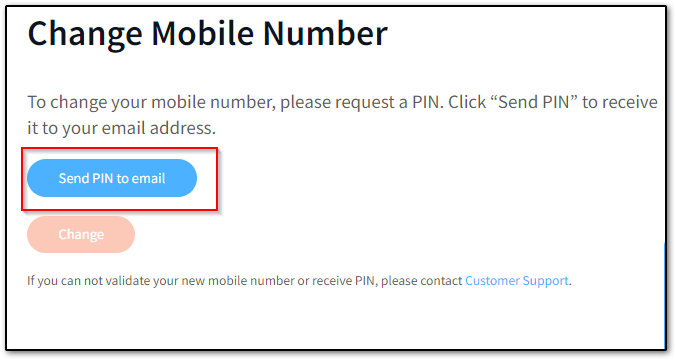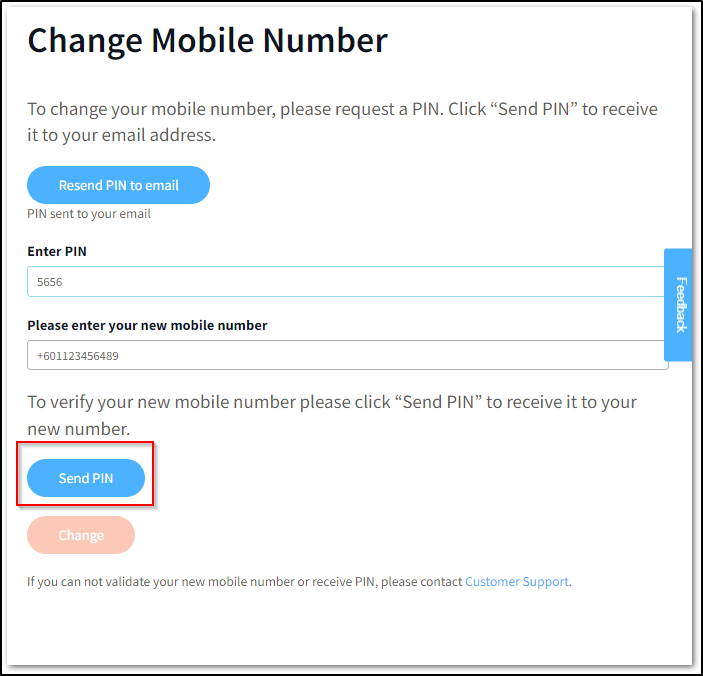 A PIN code to confirm the action will be sent to your email to verify your account so that we can update your details. If you haven't received the email, please check your Spam/ Junk/ Promotion/ Social/ Updates folders for the email from noreply@fxtm.com.