The one-click trading function allows traders to open and close orders, set stop loss and take profit levels, and place pending orders all with a minimum number of clicks.
To enable one-click trading, please follow the steps below:
1. In the MT4 top menu, click  'Tools' and select 'Options'.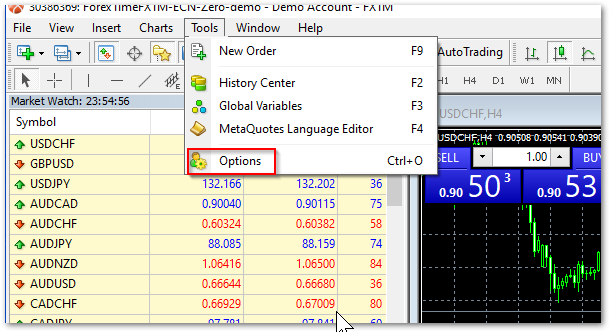 2. Under the 'Trade' tab, tick 'One Click Trading' and then click 'OK'.