The MT4 Client Terminal interface supports 39 different languages and can be set to any of them.
To change the language, follow these steps:
1. Simply navigate to the 'View' menu on the main toolbar, select 'Languages' and then choose your desired language.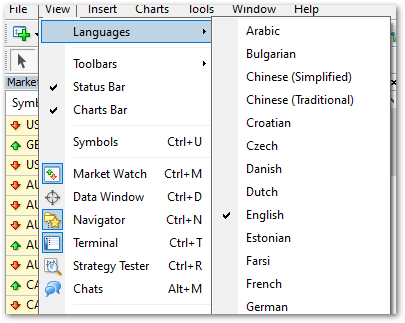 2. Click 'Restart' button for the changes to be applied.